Steve hanson music
Lincoln Nebraska
402.450.9989
Meet Steve Hanson, award winning musician and teacher from Lincoln, Nebraska.
More information about Steve can be found in his bio; just click here - nebraska music. A sample of his latest recordings can be heard by clicking on the mp3 player below. All cd's can be securely ordered online using the paypal link "Add to Cart". You don't need a paypal account to order.
Or, downloadable versions of of The Toasted Ponies latest Album: Pine Creek Crossing, may be purchased through cdbaby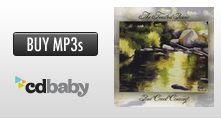 All of Steve's music (and his various bands can also be ordered through iTunes. Or you can contact Steve the old fashioned way vanhanson@neb.rr.com. Thanks for visiting. To receice Steve's newsletter, you can email steve at: vanhanson@neb.rr.com
å
Steve, a versatile musician, is part of the eclectic music scene in Lincoln. Not only does he play in bluegrass , rhythm and blues , jazz bands and duos, he teaches aspiring players to do the same. For more than 40 years he's shared his talents with students and audiences in the midwest. To find out more about bands , teaching, recording and bluegrass camp and to support live music, CLICK ON! Or to receice his newsletter, you can email steve at:
vanhanson@neb.rr.com
!